#1 Mold Removal Services in Bradenton, FL
Experiencing mold problems? You've come to the right place! We're a professional

mold removal company in Bradenton, FL

that offers the highest level mold removal in the city of Bradenton and its surroundings. Call us today and get a fast quote!
Mold Removal Bradenton, Florida
If you're looking for a mold removal company in Bradenton, FL that you can rely on, look no further. Our team of highly trained mold removal experts possesses immense knowledge and experience in resolving mold-related issues. Whether you're looking for mold inspection, mold remediation, you can be assured that you're getting a top-notch mold removal service with Sarasota Mold Pros. You're just one phone call away from resolving your residential or commercial mold problem. Call us and get a fast quote!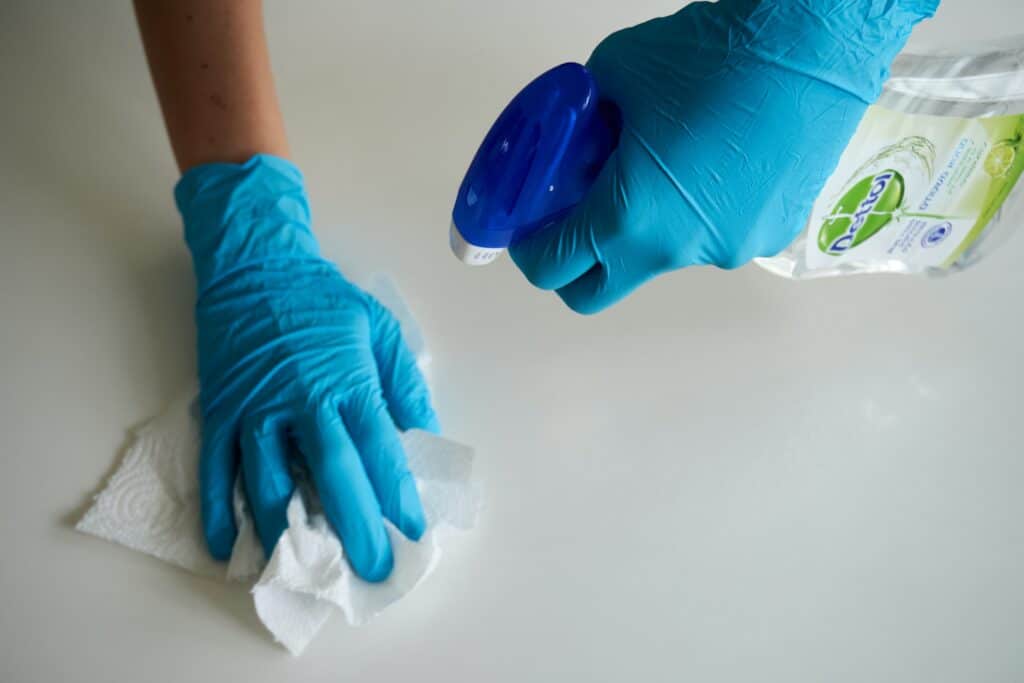 Mold Removal Services in Bradenton
We are the leading mold removal company in Bradenton. We offer the best mold removal in Bradenton and the surrounding areas. You won't be disappointed with our mold removal services. Our mold removal services in Bradenton include mold inspection and mold remediation. We also offer water damage restoration service if you're in need of that. Emergency mold remediation is available to anybody in an immediate need of mold removal. Call us today to receive a fast Bradenton mold removal quote!
Bradenton Mold Remediation FAQs
It depends on the size of the mold problem. If you have got everyday mold, you can remove it yourself with soap, water, or bleach if it's a more stubborn type. However, if you have areas of multiple square feet covered with mold, you shouldn't try removing it all by yourself. Without the proper equipment, you may be seriously risking your health.
It depends. Insurers won't pay for mold removal, mold remediation, mold inspection, mold testing, and related costs if the mold problem could have been prevented. However, if the problem was caused by a "covered peril" like f.e. a flood or severe storm, the insurers will pay for mold remediation. Learn more.
It definitely can if the moisture source hasn't been properly detected and removed. Our mold removal experts will make sure that doesn't happen. 
Remember, mold spores are everywhere, all the time. However, they need moisture to grow into a problem.
By removing the moisture source, we will truly kill mold, leading to a successful mold remediation process. 
Mold Remediation Bradenton
After successful mold inspection and mold testing, we will have the knowledge of exactly what type of mold are we dealing with and its exact location in your Bradenton home. Then we'll be able to perform mold remediation in Bradenton.
Before we start removing the mold, we'll make sure that it doesn't spread to unaffected areas by containing it. 
Afterward, we'll start removing the mold along with any heavily affected objects like, for example, drywalls. This is the process known as "mold removal". People often think that mold removal and mold remediation are the same when in fact, mold removal is just a part of mold remediation. 
Once our Bradenton mold remediation team got rid of mold, they will clean your place so that any small leftovers that have potentially been missed during the mold removal process are also removed. 
In case there are any musty odors present in your home, our mold experts will perform a proper odor removal.
Mold Inspection Bradenton
We offer exceptional mold inspection in Bradenton. Our mold inspection professionals have been performing mold inspection in Bradenton and the surrounding areas for years, and we're confident that they'll be able to provide you with the same quality of service. 
Mold inspection is a must if you've spotted signs of mold presence in your home recently. If you started feeling that musty smell accompanied by frequent sneezing, feelings of dizziness, or even allergic reactions, you should immediately call a Bradenton mold inspection company as these are some of the most common mold symptoms and mold inspection and mold removal should be performed. 
Mold carries a health risk with itself and, if the levels of mold are higher and/or you're dealing with a more dangerous type like Stachybotrys (also known as "black mold"), consequences could be serious. Call us immediately if you require emergency mold removal service!
Bradenton Mold Inspection FAQs
Chances are if you're reading this article, you do. Mold grows in dark places and you can't always spot mold yourself. 
My house is pretty clean, are you sure?
Mold doesn't only grow in "dirty" homes. With the right combination of already-mentioned factors, a mold infestation can occur in any home, regardless if it's clean or not. 
In case you already see signs of mold, you should hire a mold inspection professional anyways. You may not see it all and it also may be the case that the mold has grown at multiple locations in your house. 
Mold inspection once a year is a must, especially in Bradenton. You may also want to consider having us do it twice. We recommend performing it at the beginning and at the end of Florida's "wet season", which typically starts in May and lasts till October. 
Mold inspection involves two processes. Firstly, we have to determine where the mold is located in your household. This involves a thorough inspection of your indoor environments, taking air quality samples, and performing air quality tests.
If the mold is located, then we have to perform a test to see exactly what type of mold we're dealing with. This is also known as "mold testing". Most people think mold testing and inspection are the same but in reality, they are two different processes. After this, mold remediation will be performed.
What equipment will you use?
We will be using various equipment like infrared cameras, VOC testing tools, and others. 
Will my house get messy during mold inspection?
No, not at all! We have special cameras that will help detect the exact location of the mold without messing up your place.
Most frequent questions and answers about mold and mold removal.
Mold grows in places with high humidity. Therefore, the reason for your mold problem may be a single event like a plumbing leak, water damage caused by a flood, or similar. 
Mold problems can also be caused by consistent high humidity and warm temperature in a home. Note that mold spores are everywhere and they'll grow into mold whenever the conditions mentioned above are met – conditions that are almost always present in Bradenton and all of Florida. 
Exposure to mold can cause health issues. Depending on the levels of mold in your home, health problems it can cause range from less severe irritations of your nose or throat to more severe reactions in people allergic to mold or those who have asthma. Long-term exposure can also cause insomnia, anxiety, memory loss, and other major health issues.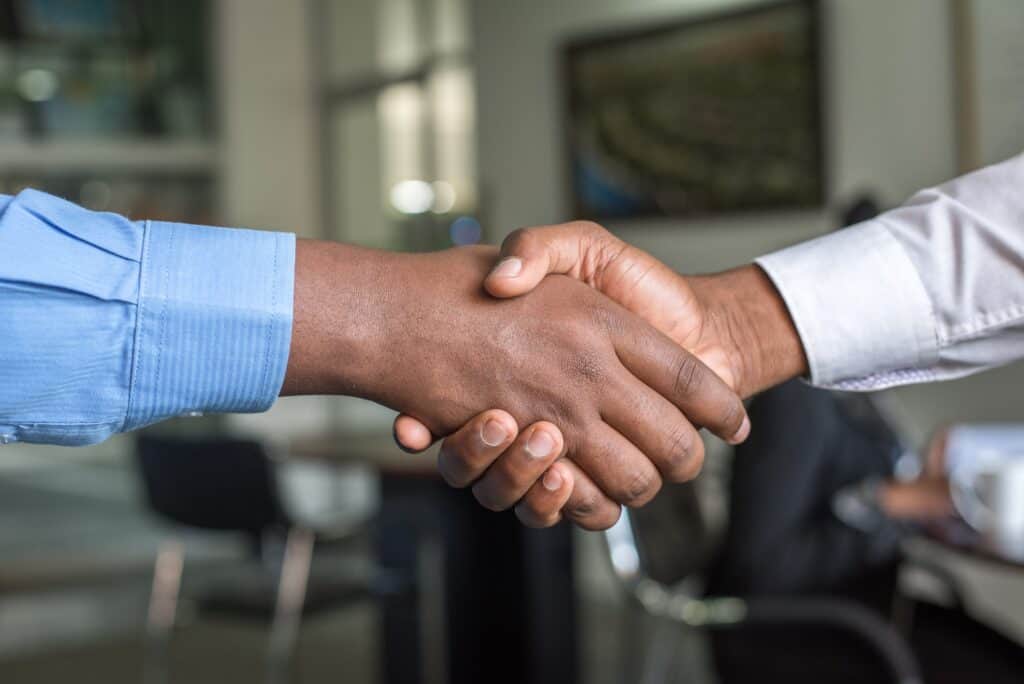 Mold Removal Company Bradenton
It's very important that you pick the right mold removal company for your mold problems. If you don't do this carefully, you will have a painful experience. 
For example, if you're in a need of a mold remediation service in Bradenton and you hire a mold removal company that doesn't resolve the mold problem properly, the mold will come back and you'll need to spend money again on the same service to take care of the problem you could have resolved the first time for the same (or even cheaper) price, just by picking the right mold removal company. 
We value customer experience more than anything else. We have immense experience with amazing client reviews and we offer industry-leading service with very competitive pricing! 
This is why we feel obligated to let you know that we are the right choice. 
What Makes Us a Reliable Mold Removal Company in Bradenton?
When you're in need for Bradenton mold removal services to help resolve your issues, there are a few things you should look for when hiring a mold removal company: 
Good Reviews

– If the mold removal company in Bradenton FL doesn't meet most of the guidelines below but has good reviews, they're still good to go. We suppose you already know how important reviews are, especially when you're looking for a company online. It's like word of mouth in real life. Remember that time when you heard from a few people that the food in the specific local restaurant is bad but you still went anyway? You're right, that never happened!
Same goes for hiring Bradenton mold removal contractors. Hire the wrong one and you'll end up paying a potentially inflated price for a horrible mold removal service and not get a refund for an improperly completed mold removal job. This means what? Paying another mold removal company for the same service again, which is what you don't want, right?
If you're looking for commercial mold removal, see if the mold removal company has worked with businesses in the past and what were the experiences of their past commercial customers like. 
Competitive Prices

– Here is the deal, neither too expensive nor too cheap are good. You should always compare prices before choosing your mold removal contractor. Doing this will not only help you find the best deal but also learn what the usual costs for mold removal services are in your area. Learning about the prices will help you understand what you should be looking for and also find out if a certain mold removal company is overcharging for the service.
On the other hand, if a certain mold removal company is charging a very cheap price for their services, there is a high chance that they'll not do the best job. You pay for what you get.
Service Guarantee

– You want to make sure that the mold removal company in Bradenton you pick has a service guarantee. This will help you be anxious-free in case something goes wrong or the company simply does a poor job. 

License

– Look for the company that is specifically licensed by the State of Florida to perform mold removal in Bradenton. 
If you're looking for a mold removal company in Bradenton FL that meets all of the guidelines above, call us right away. Our clients are our #1 priority which is why we offer exceptional customer service. Don't ask us, ask them. We also offer competitive rates and a service guarantee.
We would be happy to hear from you!
Bradenton Mold Remediation

Once you've identified mold damage within your home or business through mold inspection, the next step is to ensure that Bradenton mold remediation is performed by a state licensed mold remediation contractor. Property owners should always consider the potential financial damage and health issues that mold can cause, and how important it is that mold remediation is performed in the property property as quickly as possible. It takes proper training, equipment, and experience to remediate mold safely from a home or business.
Experiencing Mold Problems in Bradenton?
If you're experiencing a mold problem and are in a need of mold removal services by the best mold experts in Bradenton, call us today and get a lightning-fast quote. Our response time for emergencies is under 60 minutes, faster than any other of the mold remediation companies serving Bradenton!